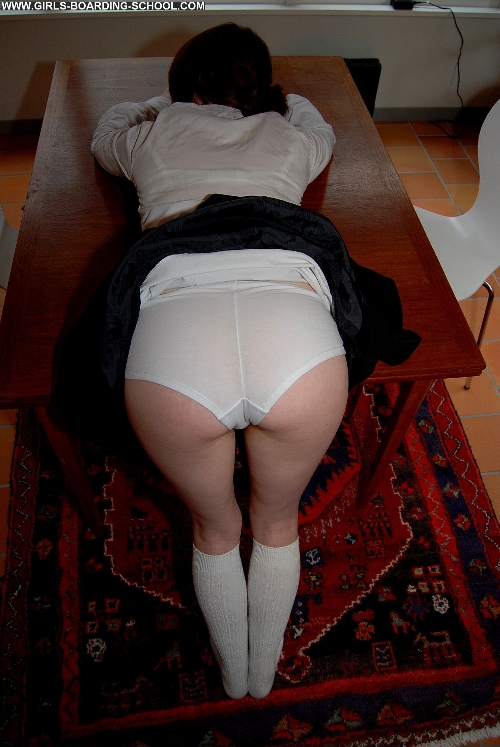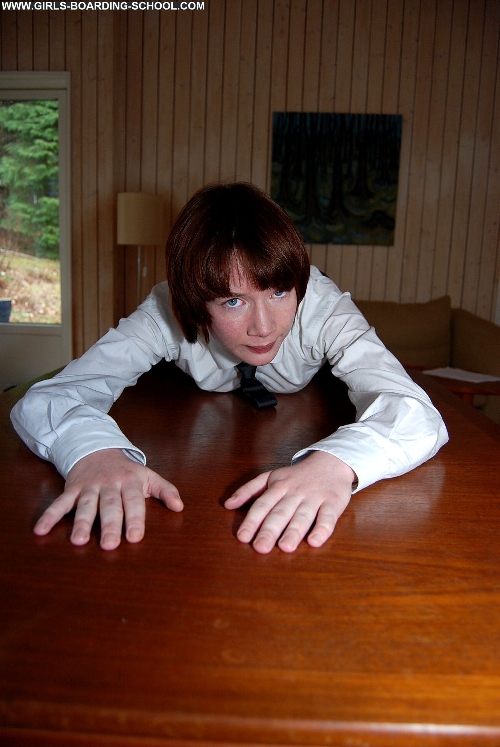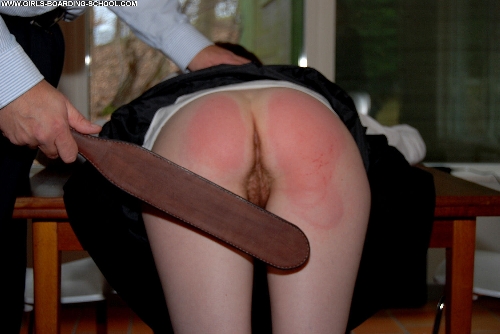 Bad Attitudes
Oh dear! Simone's in big trouble. Michael has found no less than three bad reports about her from her teachers.
He calls her into his office.
Telling her why he has had to summons her in this manner, he goes on to explain that he will not tolerate such rudeness and back chat to the valued teachers at Girls Boarding School – and therefore he's going to punish her.
Simone is still rebellious and she tells him that the teachers are old and boring. But Michael is in no mood to listen to her.
She is bent over a chest – he raises her skirt at the back then goes off to find some implements with which to punish her. Poor Simone has no choice but to stay in position and await her fate.
He comes back with a leather paddle and a cane.
Pulling her skirt up and yanking down her knickers her slim unblemished bottom is revealed. Although she is afraid of what was about to happen she still protests against the pending punishment. Again Michael tells her he's not interested in her opinion.
Very soon the leather paddle has changed her creamy white bottom to an angry red one.
Part one of her ordeal is over and she is instructed to kneel on a chair with her hands on her head and think about why she is being treated in this way.
When he comes back into the room, he makes it clear that part two of her punishment is about to happen. He orders her to strip – ignoring her protests about being embarrassed at being naked in front of him. She is then bending over the chest again.
He now starts adding cane marks to her already sore red bottom.
However, he's still not finished with her and tells her to bend down and touch her toes for the final six strokes of the cane. Furthermore, she is to count each one and thank him.
At last her punishment is over and still naked she is told to pick up her clothes and go to her own room.
Promising to be a good girl in future she scurries out of Michael's office.