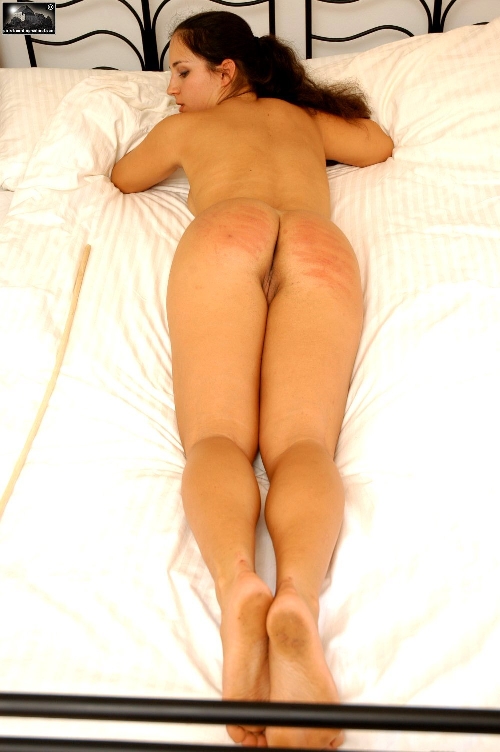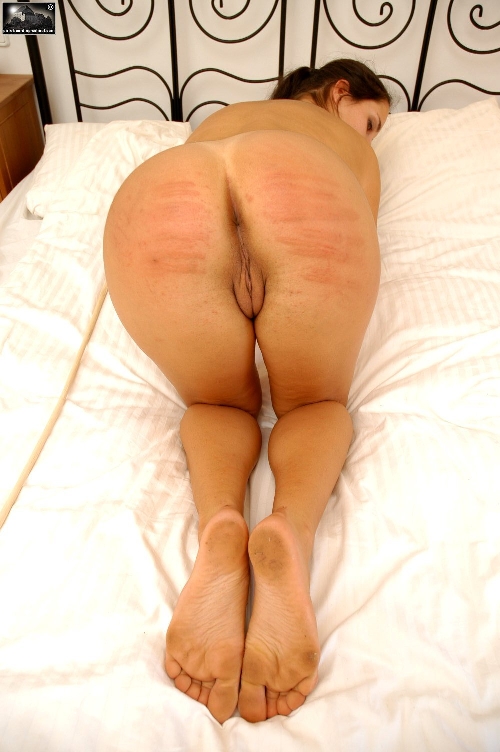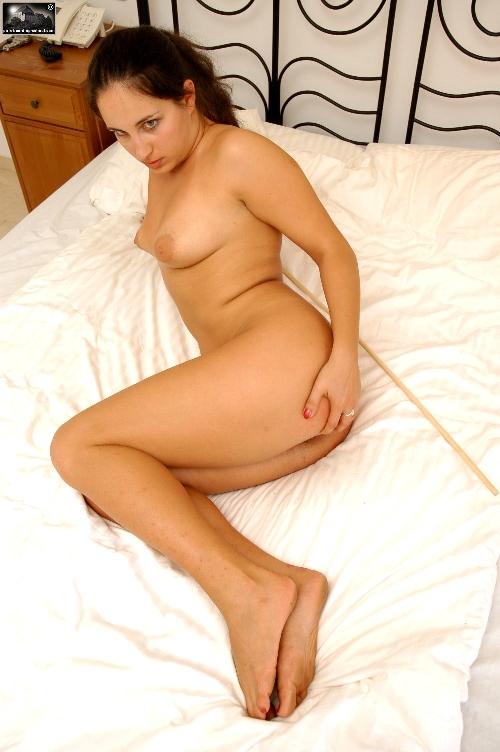 Without Knickers
Tina has done such a great job of her homework, Headmaster Tom is really pleased with her – that is until he leans forward in his chair and sees her knickerless pussy winking at him. The naughty girl was sitting there in a most unladylike manner, with her legs apart.
He is not amused but disgusted with her and tells her to undress completely, hurrying her as she dawdles over it. She stands in front of him, her eyes cast downwards and her hands coyly covering her firm young breasts.
She is ordered to go to her room and get into the caning position on her bed, he tells her he'll be up in a minute.
Kneeling on the bed, her beautiful bottom is well up as she is leaning on her elbows, with her head resting on a pillow. She doesn't have long to wait and the moment she's been dreading has arrived.
Headmaster Tom wastes no time lecturing her, but starts with the caning, a thick cane that cuts into her tender flesh mercilessly. She screams – gasping and groaning after each stroke. Every time the cane makes contact with her bottom, yet another red stripe can be seen.
When the caning is over, he leaves her with the parting words that she must never go without knickers again.
Tina is lying there on the bed, her fingers tracing the welts on her well caned bottom. Then came the tears, her shoulders shaking with her sobs. She is beaten and is filled with despair.
But will the naughty girl deliberately try to tempt him in the future?