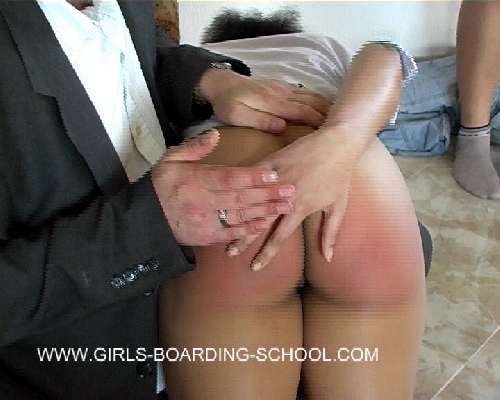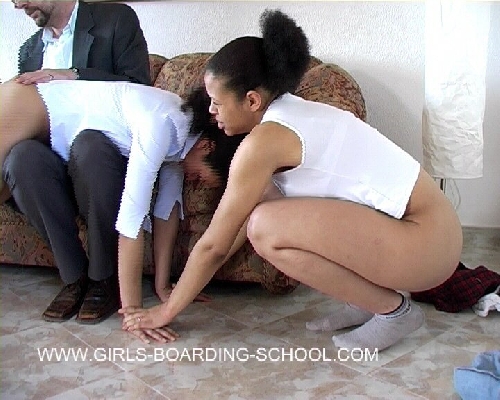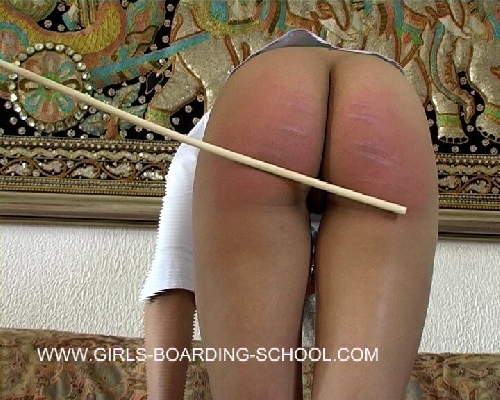 New Resident Dana – The Spanking of Sally
Sally and her sister Dana attempted to escape from Girls Boarding School.
Unfortunately for them – they didn't get very far and were returned to the school for a severe punishment.
Headmaster Tom deals with Dana first – and as she is a new resident at the school, the otk hand spanking followed by the cane is not as severe as Sally an old student at the school is going to receive.
With a very sore bare bottom – Dana is sent to stand facing the wall while Sally receives her spanking.
The hand spanking over Headmaster Tom's knee is harder and longer than the session he gave to Dana.
Meanwhile poor Dana winces every time his hand makes contact with her sister's bottom.
And when Sally puts her hand behind her in an effort to shield her reddening bottom from further spanks, Dana is told to come and hold her hands down.
A dozen or so strokes of the cane on her already very sore bottom, soon reduces Sally to tears.
The two siblings comfort each other as Headmaster Tom walks out of the room.