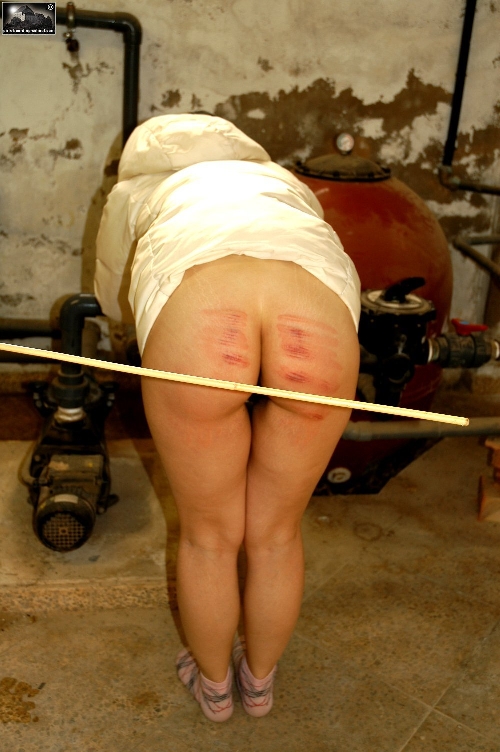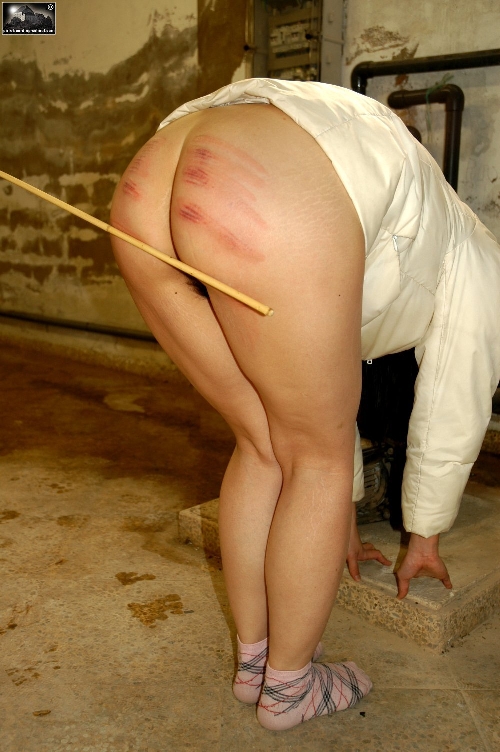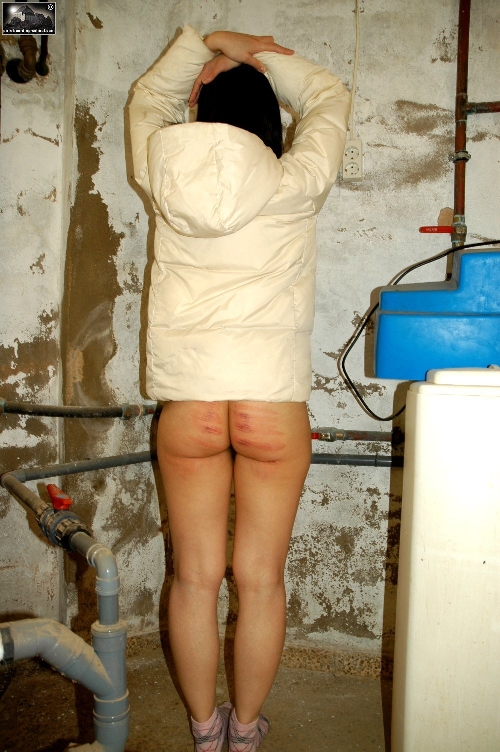 Where Have You Been?
Jodie climbs over a wall in order to get onto the veranda, she mustn't get caught – she's walks stealthily past the shuttered windows, another couple of steps and she will have got away with it … unfortunately, Headmaster Tom sees her and asks her where she's been. She tells him she's been to school. Catching hold of her arm, he spins her round and spanks her hard with his hand – on top of her jeans. He repeats his question and she repeats her answer.
Eventually she admits she's been to the cinema. Headmaster Tom says he already knew because the school had reported her absence.
Ordering the quaking girl to remove her shoes, jeans and knickers, he leads her away – to a garage. Telling her to bend down and hold onto some piping he starts caning her on her sweet little bottom. The stripes on top of stripes criss crossed leaving livid red welts where the cane had visited.
He insists that she apologises, then he tells her to repeat her apology after each stroke of the whippy rod.
By the time he had delivered twenty five strokes of the cane, her bottom was on fire.
He leaves her kneeling on the garage floor with her hands on her head – reflecting on what has just happened to her and why.