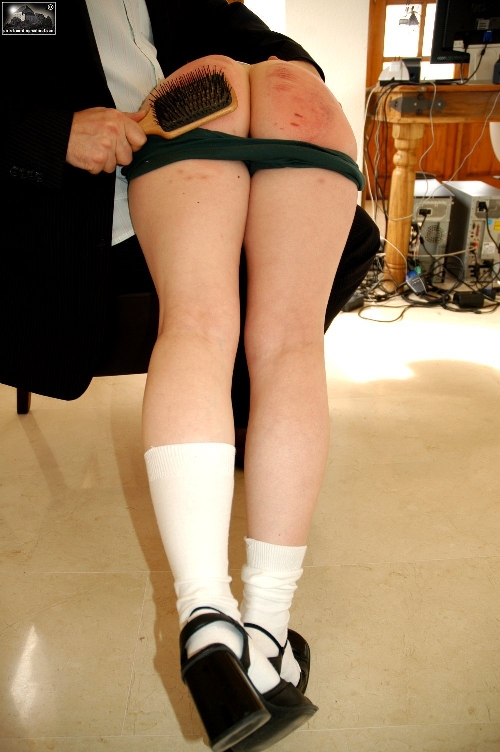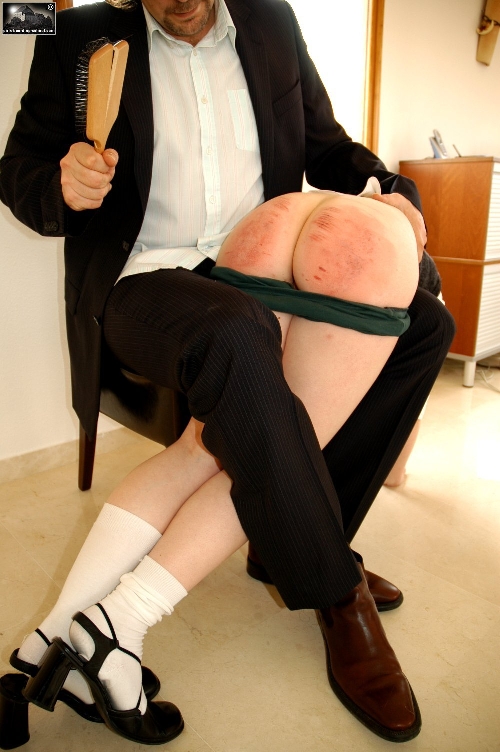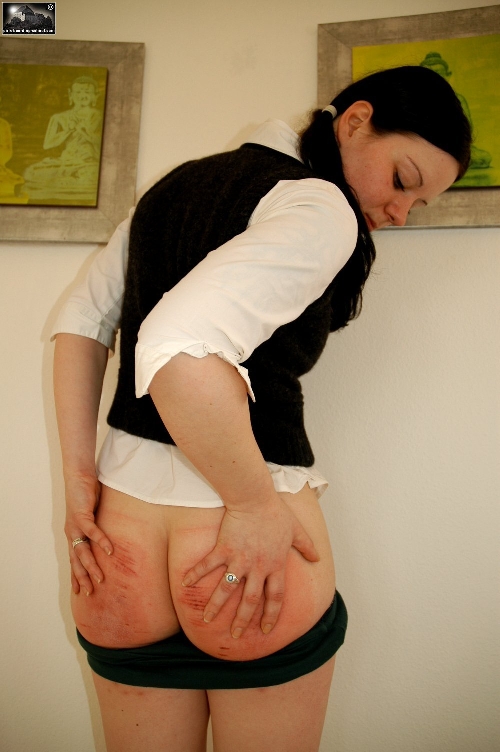 Emma's Exams
Headmaster Tom shouted to Emma to come upstairs to his study – as they needed to have a discussion.
Poor Emma enters hesitantly, wondering what she has done this time.
He barks at her to remove her tartan skirt and get over his knee. She hurries to obey. Her punishment starts immediately. The wooden backed hairbrush soon has her sobbing and squirming about over his knee and she still has her green gym knickers on. He then pulls them down to midthigh and carries on making her already sore red bottom even sorer and redder.
All this time he keeps asking her does she know why she's over his knee being spanked, she insists she doesn't – so he enlightens her.
Three times before she had failed her exam – now for the fourth time she has failed; and he is not at all pleased with her.
Headmaster Tom tells her that she is going to receive a similar hairbrush spanking every day until she passes her exam.
Standing in the corner facing the wall, with her hands on her head, her bottom is glowingly red.
He leaves the room to make a phone call.
Taking her hands off her head, she transfers them to her poor burning bottom in a rather fruitless attempt to rub away the pain.
Headmaster Tom comes back into the room and catches her rubbing her bottom – he reminds her to put her hands back on her head, he then leaves her to think over what's in store for her each day until she passes her exam.