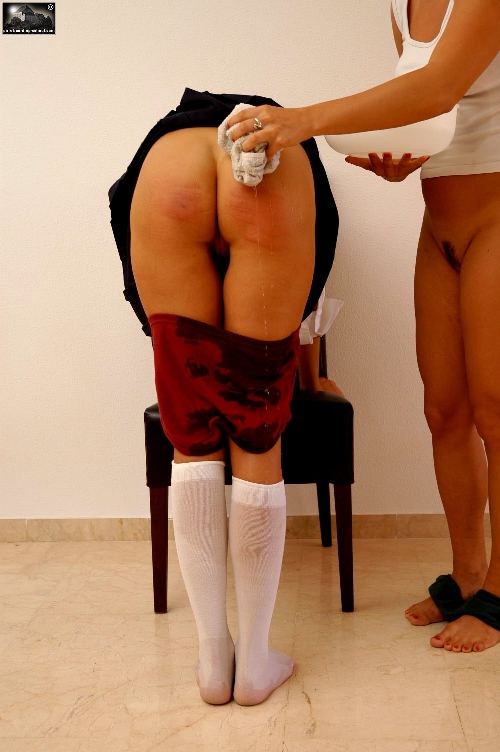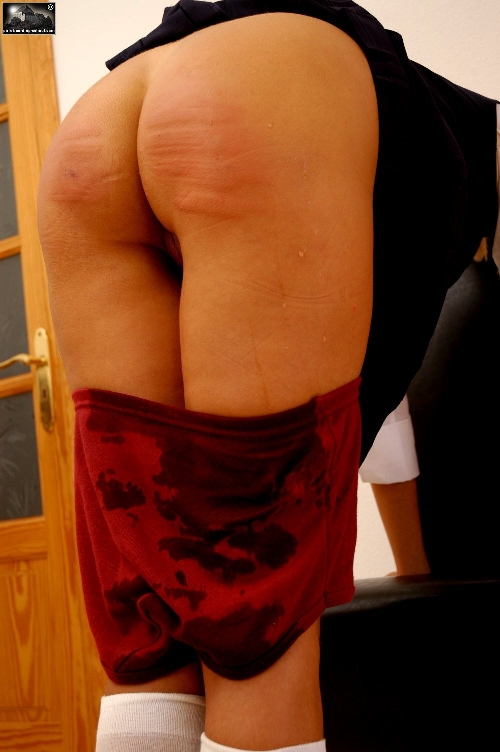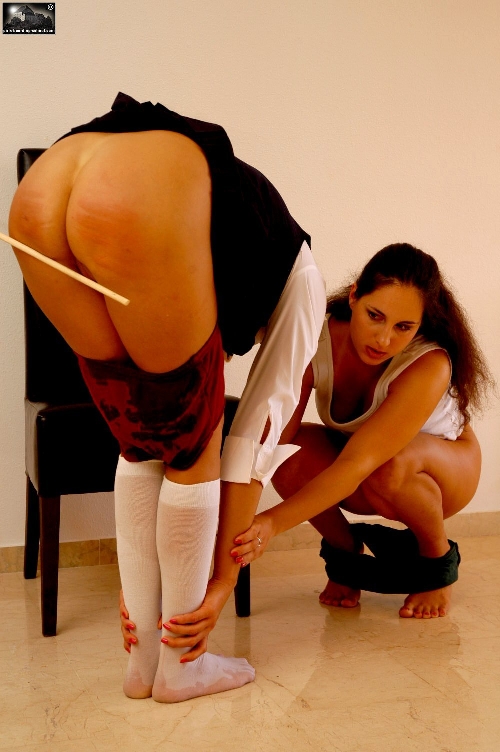 Full of Trouble
Poor Lizzy is in trouble again. She's sitting on a high backed chair – waiting for Headmaster Tom to call her into his office. While she is sitting there she's looking down all the time, fidgeting about nervously.
When he does call for her, she jumps and timidly goes into his office.
He reads her the riot act, how every Friday she is in his office and she is still getting into trouble – she is full of trouble and is going to have to be punished yet again.
Her classmate Tina is standing there with her knickers round her ankles – holding a small bowl of water with a cloth inside it.
Headmaster Tom tells the unfortunate Lizzy to stand up, face the chair and bend down holding onto it, he then tugs down her knickers to mid thigh.
While he is caning her, he's lecturing her.
After every three strokes of the cane on her reddened hot bare bottom, Tina is instructed to wet Lizzy's bottom, then the caning continues.
At one stage, Headmaster Tom tells Lizzy to thank him after every stroke, she does so a couple of times, then in her pain and confusion she forgets and is sharply reminded about it.
Eventually her ordeal is over, Headmaster Tom orders the tearful Lizzy to stay in position for thirty minutes – thinking about why she has had to receive such a sore bottom.
He tells innocent Tina to follow him out of the room; she hurries to obey, shuffling along, impeded by her knickers being round her ankles. Poor Tina, what's in store for her?