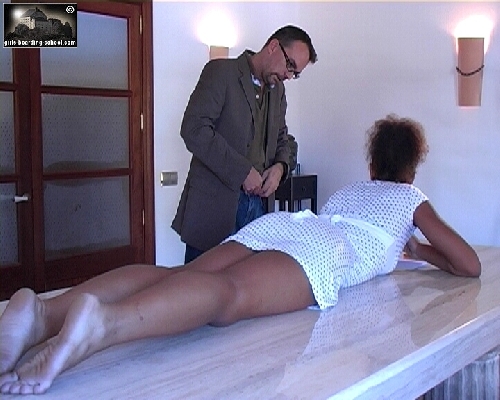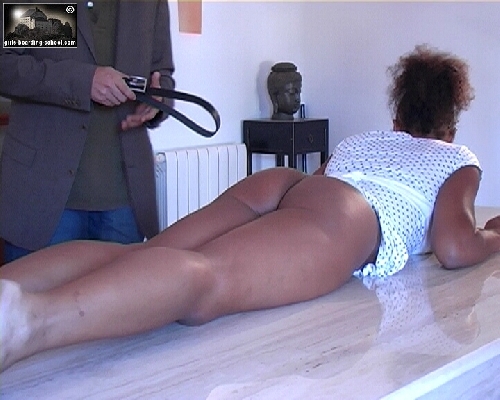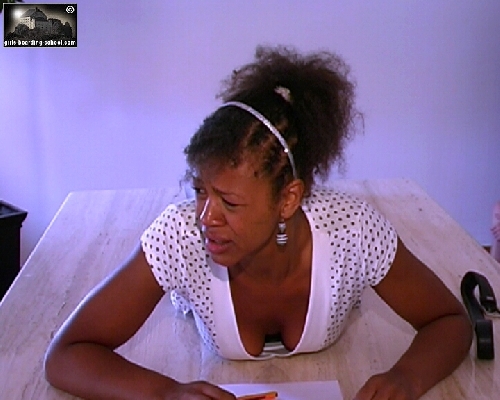 25 With the Belt
Dana is lying face down on a cold white marble table.
Headmaster Tom comes into the room and soon makes it clear why she is there and why he is there too.
For the third time this week she has given him excuses why she wasn't able to get to her PE class. Today is the last straw – when she walked in twenty five minutes late, he decided that she must be punished and a fitting punishment would be twenty five strokes of the belt.
Pulling his belt from its loops, he doubles it – taking a firm grip on it he starts swinging his right arm. Each time the leather belt makes contact with her bottom, her tender cheeks wobble and she cries out loudly.
Right from the first stroke she is to count each one and thank him and in addition she has a paper and pen so she could write down the number.
When she is in danger of muddling up the counting and giving thanks he threatens to start again from one.
But he has a change of heart – he tells her he's a fair man so he is stopping at twenty strokes – but she is to stay lying on the marble slab for thirty minutes and reflect on why she has just had to be punished.