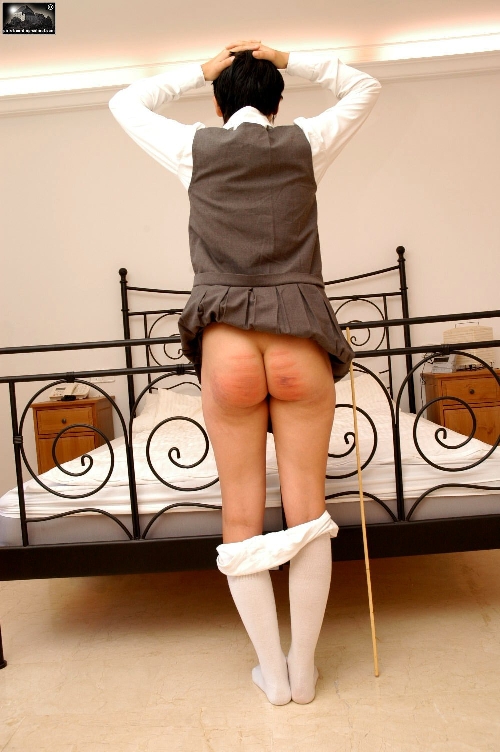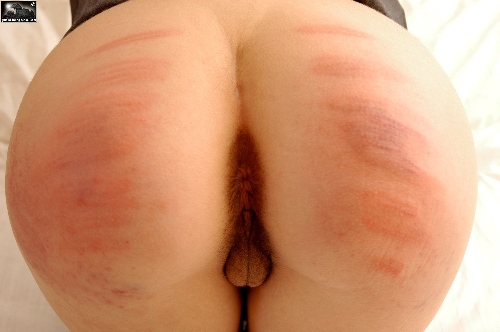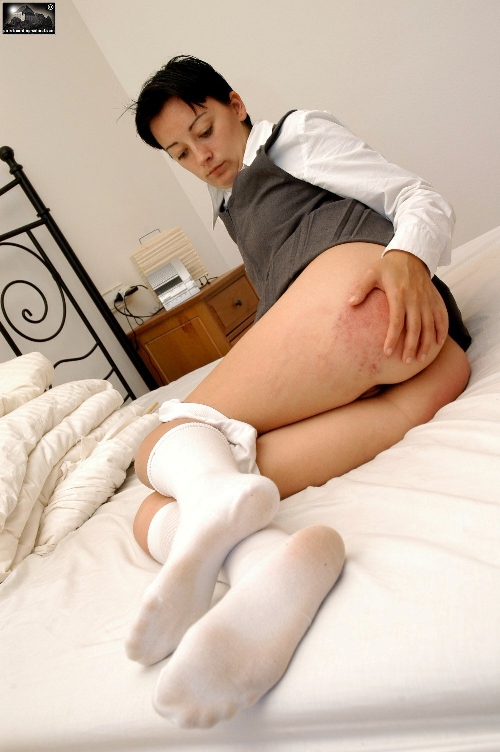 New Resident Julia
Headmaster Tom asks Amy one of his most improved students to do him a favour. He explains that he has to attend an important meeting so has no time to punish Julia a new resident at Girls Boarding School – she has been caught cheating.
He suggests that Amy introduces Julia to the cane and not to be too hard on her, but not too soft either.
Julia is lying on her bed reading when Amy walks in. She is told to get off the bed and bend over the footboard.
She is told that cheating is not tolerated at Girls Boarding School. Then her punishment starts. The cane is well placed on her white knickers and makes her shout out as it bites into her sweet bottom. When she tries to stand up, she is told to get back into position again.
A few strokes of the cane later and her knickers are pulled down to mid thigh. Her bottom is seen to have red stripes across it, but Amy hasn't finished with her yet.
Another dozen strokes and she is whimpering with the pain. Amy then sternly tells her she is to get into bed and stay there for the rest of the evening.
Lying on her bed, Julia tenderly touches her very sore bottom. Tears running down her cheeks. Has she learned her lesson?