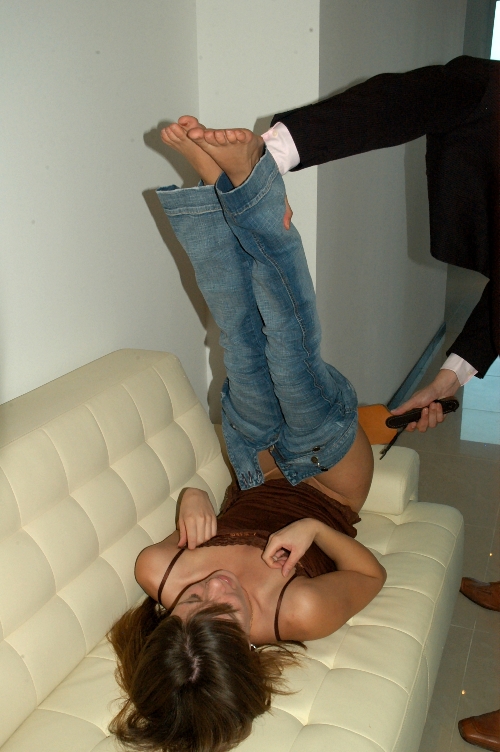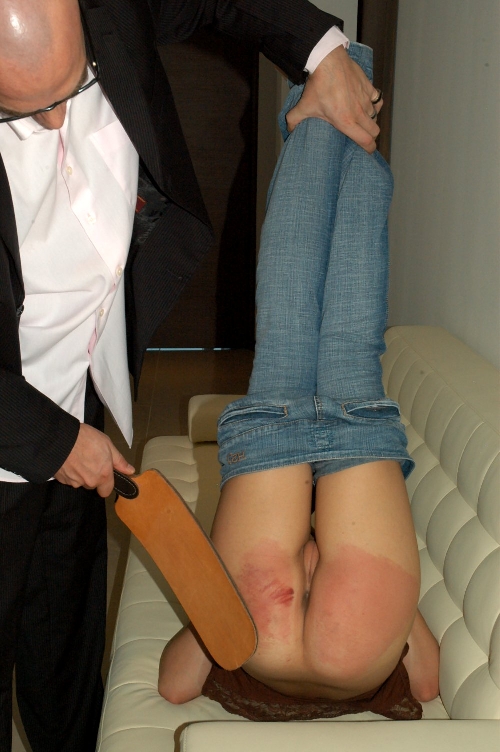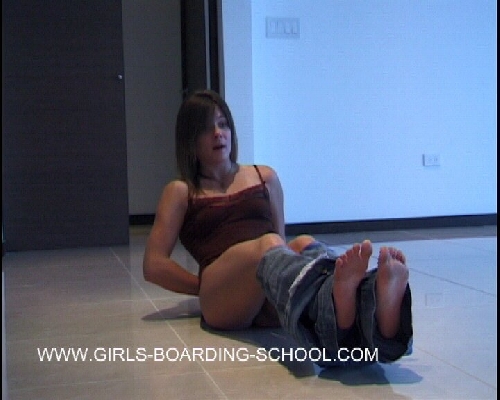 Abi's Confession – The Leather Paddle
Headmaster Tom calls Abi – it's now time he addressed her confession regarding shoplifting.
He is to initially use the leather paddle on top of her jeans.
Telling her to lie on her back on the couch, with her legs high in the air, she is to receive one stroke at a time. After each stroke she is to tell him she doesn't think that's enough and could she please have another one.
He also has to remind her that she should use the word 'sir'. The penalty for not doing so will be six strokes of the belt for each memory lapse.
She had received three strokes of the paddle and asked for another one – but omitted to say 'sir' each time. So she is due to be given a total of eighteen strokes of the belt.
After the fourth descent of the paddle on her very sore bottom, she tells him that's enough.
By prior agreement they then go on to the leather paddling part two. She pulls down her jeans and gets back into the diaper position.
Her bottom is badly bruised and the paddling she is now receiving only worsens the situation – but she stoically accepts another six strokes of the leather paddle on her battered bare bottom.
Leading her into another large but empty room he tells her to sit down on the floor and lift her feet off the ground. This places all her weight on her very sore bottom.
He leaves her in great discomfort – promising to come back in an hour.